Access Anywhere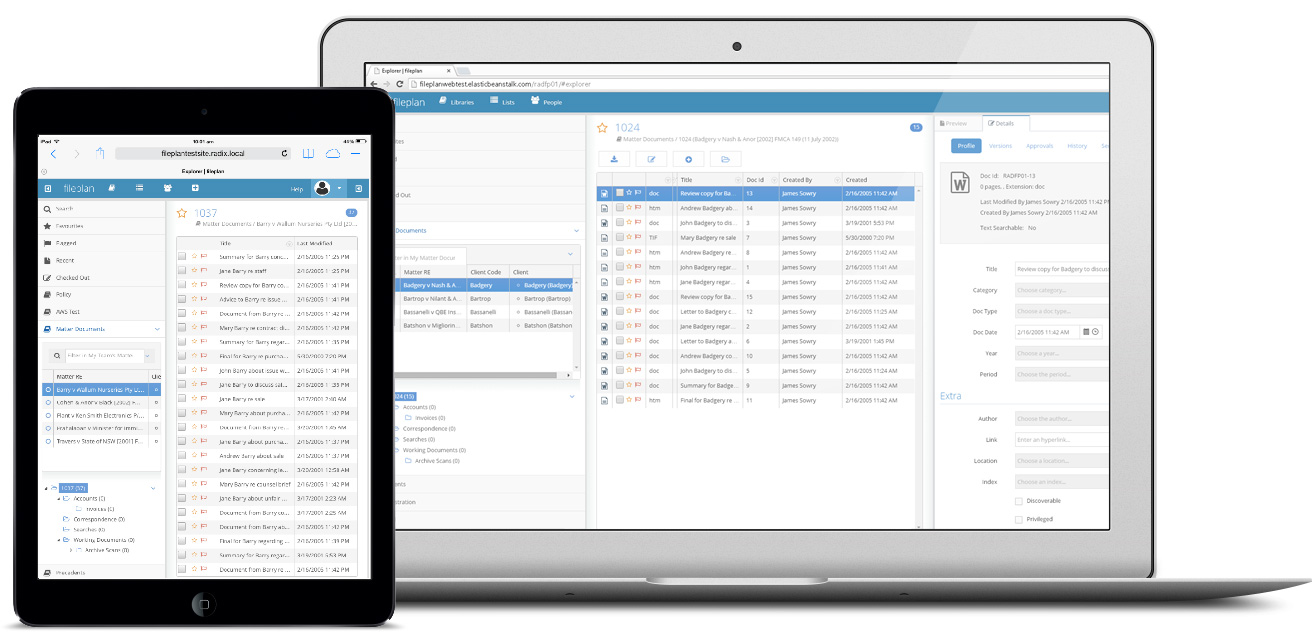 Busy team needs to be able to find the documents they need quickly, without sorting through unnecessary duplicates or working out which is the latest version. fileplan supports the remote access your team needs to collaborate effectively wherever they are, without losing control of project documents.
Faster searching – reduce time wasted searching for documents, wherever you are
Share with certainty – documents can be shared with time limited access and detailed auditing
Shatter boundaries – have clients, vendors and contractors work on documents just like your staff
Search
Searching a single Library or across all Libraries is fast and simple. Find documents by location, criteria or keyword search.
Mobile Access
Access the familiar fileplan experience securely using a web browser from any computer or tablet.
Share documents quickly and easily with no restriction on file size and no risk of attaching documents containing sensitive information to emails.  View audit records of every document accessed by every recipient.
Guest Access
Provide your customers and contractors with secure read-only access to selected fileplan documents.  Easily make the current version of forms, price lists, policies and procedures  available to Guests using the Publishing function.
Outlook Friendly
Easily attach documents or document links within Outlook to share via email.
Follow Favourites
Individual users can follow just the projects or matters they are working on.