Self-Service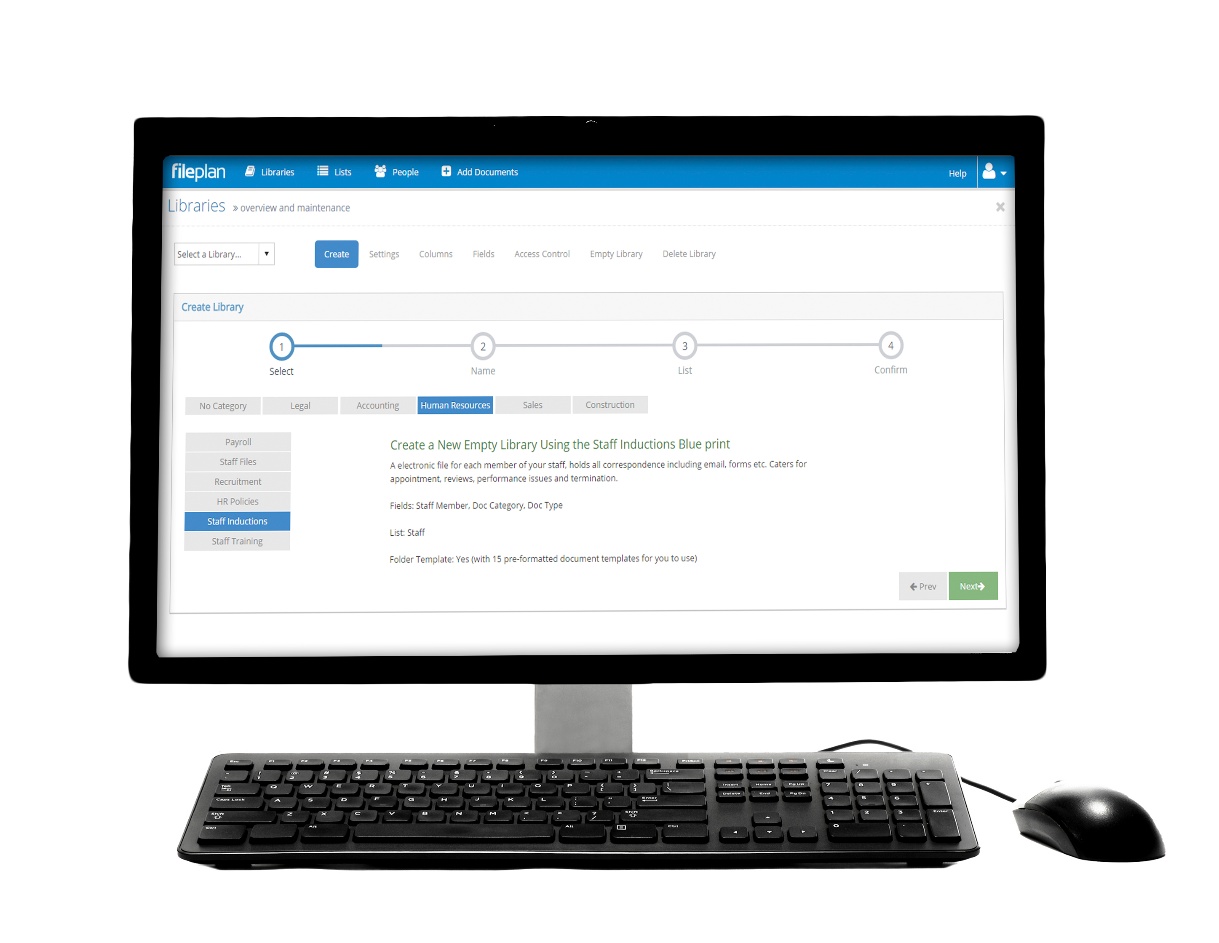 fileplan makes transforming your business from its current filing challenges to a new state of organisation as fast and pain free as possible.
Ease of use – staff adopt fileplan quickly with little training required
No infrastructure required – with no hardware to buy or server software to install, fileplan can be implemented in a day
Support resources – leverage our Blueprints and all the tools available in the support community to get up and running quickly
Fast adoption
fileplan is simple. New staff and even occassional users in the field can save and work on documents with little or no formal training.   With no servers or other infrastructure required, you can have a document management system implemented for your business in only a few hours.
Quick start Blueprints
Need ideas for the best way to configure a Library?  Use Blueprint Library templates to configure new Libraries in seconds that draw on our years of document management experience.
Support
All fileplan users are entitled to free support. Simply click Help to see documentation and log support tickets.