---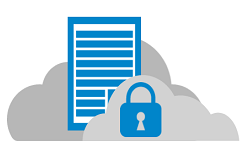 Business is tired of splintered access to critical data. Collaboration through a mix of email and unrefined file sharing services is ineffective and damages operational efficiency. Business data needs to be universally available and easily managed.
That's the message from TechTarget on what business is demanding of content management in 2016.
Cloud services enabling collaboration with customers, suppliers and partners are the driving force behind the push for more effective content management, says Forrester Research analyst Cheryl McKinnon.
"We're going to continue to see this meshing at the edges between the content management and content collaboration markets," McKinnon said.
In 2014 by AIIM, Content Collaboration and Processing in Cloud and Mobile World, found 71% of its 464 respondents felt their external collaboration capability suffered shortfalls. Centralised content management offers a solution where each element lends itself to another. If employees have access to a mobile-friendly portal outside the office, data must be held centrally and securely. This in turn lays the groundwork for collaborative access to business data with external partners.
While "the cloud" is generally a term packed with some baggage, it is the most effective technology to meet the challenges of content management in 2016. Offering secure, mobile-friendly access through an easy-to-use portal, the right cloud technology offers native collaborative capabilities.