---
File sync services like Dropbox and One Drive are widely used for managing personal files and folders. They're cheap (or free!) and simple to use and so have become the easy choice for businesses attempting to manage documents in the cloud.
But effective document management involves more than just sharing files with other uses and devices.
When business processes require control over who can access and edit documents, tracking versions over time and context based search across all manner of files (including email), adopting basic file sync as a pseudo document management solution will quickly reach its limitations.
Here's a quick comparison of how file sync applications stack up against cloud based document management solutions like fileplan: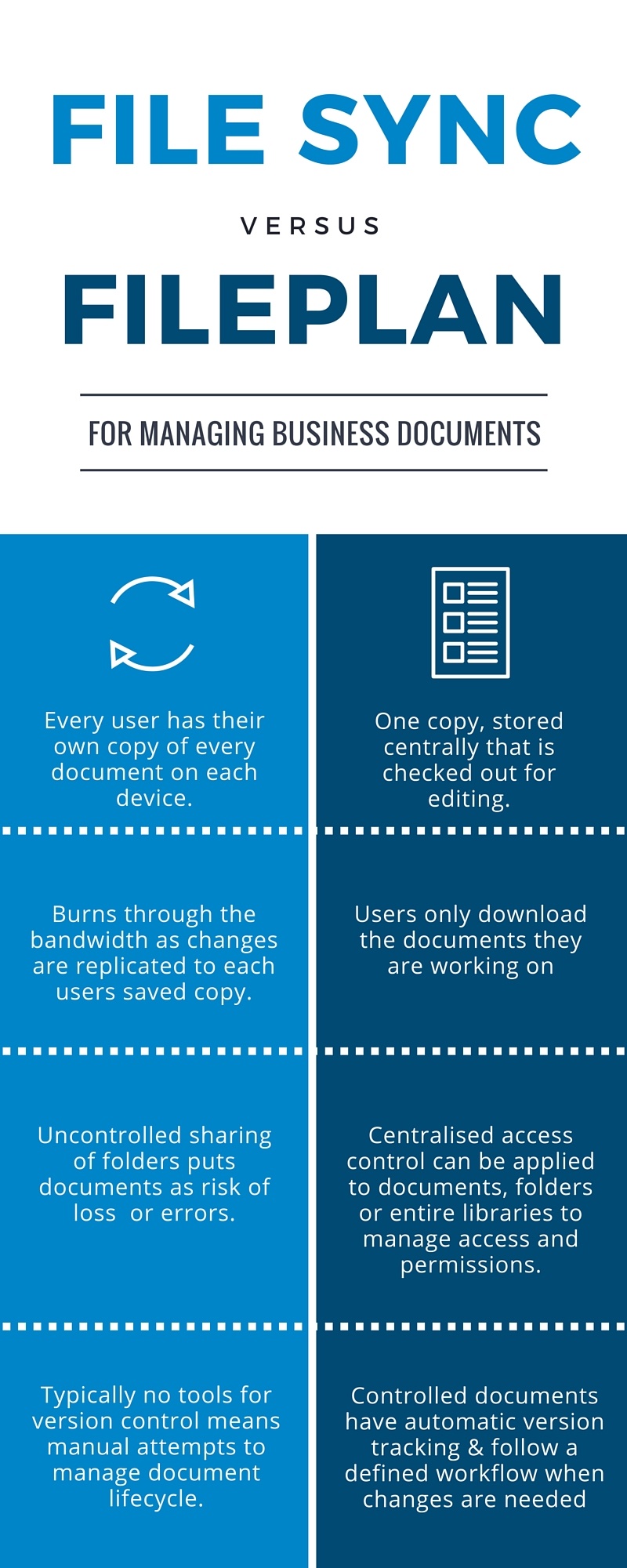 The speed, cost and convenience factors that make cloud solutions so appealing for business are equally driving end-user requirements and expectations when it comes to working with business data.  People expect to be able to interact with their applications and data from wherever they are on the network and whatever devices they choose to connect with.
Old-school, policy-based VPN solutions simply don't make the grade when placed up against easy to use cloud-based file storage, sharing, and synchronization services. In fact, it's possible that the convenience factor may well have enticed as much as 50% of your workforce to use their personal accounts at work already.
While these solutions have a lot to offer, and business grade versions are becoming available, effective document management solutions are no longer synonymous with big, long and expensive projects.   Harnessing the power of the cloud, new tools like fileplan now bring the power of document management to progressive businesses wanting to take better control of their business documents